Non Surgical Hair Transplant
Non Surgical Hair Transplant & follicular unit Micro Grafting at The Hair Clinic
Non Surgical Hair Transplant for Men


The Non Surgical Hair Transplant is a skin graft which integrates 100% human hair to your scalp, via Fusion Bonding, defying even the closest scrutiny.  It's a totally non-invasive procedure, not involving any surgery whatsoever, most importantly however, it's virtually undetectable.  The Non Surgical Hair Graft consists of a strong, flexible yet micro-thin skin-like membrane into which 100% human hair is grafted, one hair at a time !
The ultra fine translucent skin-like membrane is bonded to your scalp utilizing an ultra strong, ultra high grade, medical grade Fusion Bonding adhesive.  Once the Non Surgical Graft is fused to the balding area of your scalp, it recreates the appearance of healthy growing hair growing from your scalp.   The clear, translucent membrane takes on the very color and tone of your own scalp, which means that it's virtually undetectable once it's fusion bonded.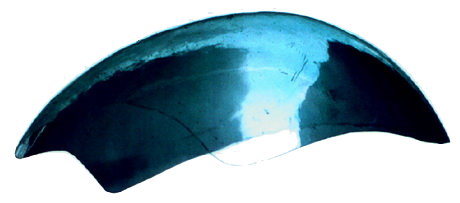 To ensure a perfect fit, a precision mold is made of the area where your scalp needs more hair.  The non surgical graft is then customized from this mold.  It's a little like a soft contact lens for your scalp!  The resulting translucent membrane fits perfectly on your scalp and is as undetectable as a contact lens on the human eye.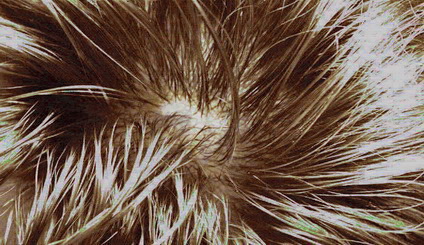 The non surgical transplant is hand grafted with 100% Virgin Indo-European Remy Human Hair, one hair at a time using our patented Follicular Hair Infusion System.  Each individual hair is hand grafted, one hair at a time to follow the angle, pattern and direction of implantation of your very own hair.
Even upon close examination, The Hair Clinic's Non Surgical Hair Graft so resembles healthy hair follicles growing from your own scalp, it would be almost impossible to distinguish it from the real thing, especially because the translucent membrane takes on the color & tone of your own scalp.
Your hair is perfectly matched for color, texture and wave.  Once the non-surgical graft is installed, our highly experienced stylists will proceed with an extensive series of haircuts to match the different hairstyles you wish to see on yourself before arriving at the final perfect hairstyle designed to suit you best.
You can shower & swim with your new hair!
The non surgical graft allows you to do all activities you are used to: you swim with it, shower with it, sleep with it and exercise with it, in other words, it simply becomes your very own hair.
Montreal's Premier Hair Replacement Center

The installation of a non-surgical transplant is completely painless. Once your beautiful new hair is installed, it will feel just like your own! In some rare cases, some men feel very minor and temporary tightness which subsides once the scalp gets used to having hair again.
The non surgical graft will not affect your scalp in any way, as it is a very flexible, ultra thin inert micro-polymer membrane.  The cutting edge, top quality medical grade adhesive offers you the utmost security in bonding, it's hypo-allergenic & totally safe for use on all skin types.
The non-surgical graft is fusion-bonded to your scalp once a month on average, depending on your lifestyle. For instance, sweat affects the adhesion. The graft will need to be fusion-bonded more often if you sweat a lot, either because of hot climate or because of strenuous exercise.
This doesn't mean that you can't have a non-surgical transplant if you're an athlete; it just means that you will need  a little more maintenance than an average person. The re-bonding process, which involves removing your non-surgical graft, cleaning your scalp it and re-fusion-bonding the non-surgical transplant, takes about an hour.
The non-surgical graft is available in 3 densities; light ultra natural, medium very natural & heavy which we do not often recommend.  The more hair implanted into your non surgical transplant, the longer it will last. The average longevity of a natural medium density unit is 6 months, depending on how well you take care of your new hair.
The ultra natural Non Surgical Hair Transplant : Hair you can Live with!

The ultra natural Non Surgical Hair Transplant from The Hair Replacement Center of The Hair Clinic can virtually give you your hair back!  You'll start enjoying life with a full head of hair again, regain your self confidence and you'll stop worrying about losing your hair.
Our Non-Surgical Transplant will make you feel & look younger.  You can go from drab to fabulous in just a minute.  There'll be no more bad hair days or hours spent with the hair dryer, and especially no more hair powders, hair sprays or any other hair volumizing treatments.
What our Montreal Non-Surgical Hair Replacement Center offers you above all, is the confidence that comes with having a shiny, glorious head of hair.
Many technological innovations in other fields have been made making our lives easier.  The Hair Clinic's Non Surgical Graft is the cutting edge technological advance in Hair Replacement which allows you to get the most natural, most beautiful fashion hair styles you deserve to have!
The Non-Surgical Hair Graft adapts to your lifestyle virtually becoming your very own full head of hair.  Beautiful, healthy, top quality 100% Human Hair your can brush & style any way you like so you can look your absolute best all the time!

Non Surgical Hair Transplant Micro Grafting

The Hair Replacement Center of The Hair Clinic excels in the confection of ultra high quality Non Surgical Hair Transplant systems.   Each Non Surgical Hair Transplant is lovingly & painstakingly hand-grafted with 100% Virgin Human Indo-European Remy Hair, one hair at a time for an ultra natural appearance.  The hair literally looks like it's growing from your own scalp.
Do yourself a favor and stop suffering in silence.  Whether we like it or not, in this society, a lot depends on your looks: finding a job, finding a partner, even maneuvering within the intricacies of social life, everything is affected by how you look and especially by how confident you feel.  Not many guy feel confident living with hair loss.  Nature and genetics can be unfair.  If your hair is thinning or worse yet, balding, there's really no practical way yet of making it grow back yet.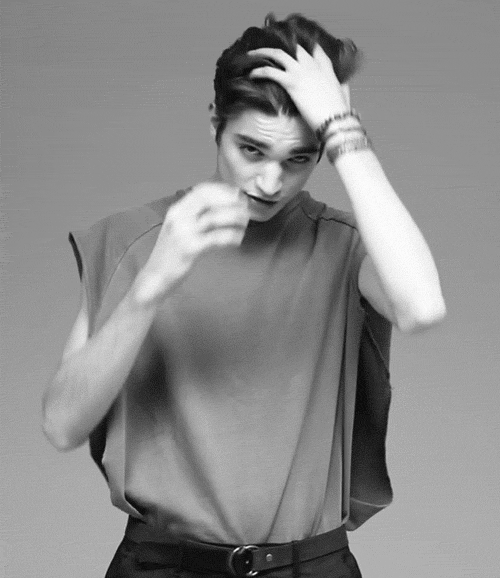 At The Hair Clinic, we believe that no man, younger or older should ever have his self-confidence damaged by a something as simple as a bald spot.   Our extremely secure fusion bonding truly allows you to virtually "grow" back your hair.
The Hair Clinic offers you all the leading edge hair replacement techniques, starting with the Non Surgical Hair Transplant, Non Surgical Hair Grafting: beautiful hair that you'll love (while everybody else falls in love with you).
You'll be able to style any way you like, with our 100% Virgin Human Indo-European Remy Hair.  Hair so silky & soft, it begs to be touched by an attractive stranger or a long-term partner who may find you irresistibly attractive.
Alternatives to the non surgical hair transplant are costly and uncertain (surgical hair transplant, Rogaine, Propecia, Avodart) or depressing (few men look good with a baseball cap or a totally bald shaved head).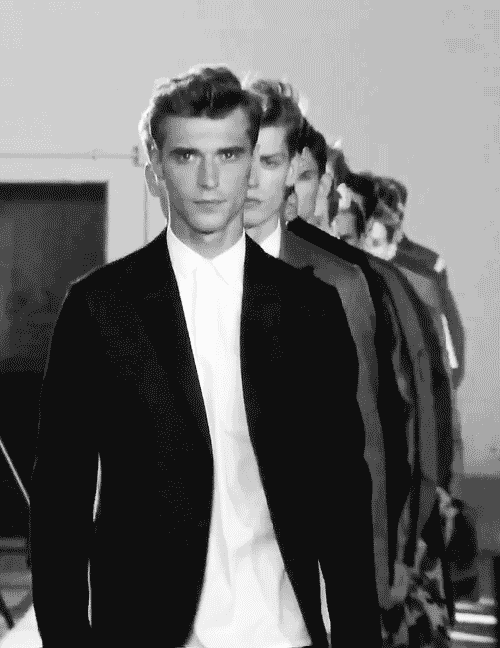 Today's fashionable hairstyles require a full head of hair, especially on top, which is where ironically men tend to lose it first.  Even if you're a much younger man, you may still be plagued by the dreaded male pattern baldness.  We are very much aware that most men are highly uncomfortable with the idea of having to wear a hairpiece, mostly because of it's bad reputation of flying off and looking like a rug.
Of course, we've all seen or even known pathetic men in our lives who've had hideous toupees that looks like a shag carpet.   It's enough to give the whole hair replacement industry especially hairpieces a bad name!   However, technology has advanced tremendously since the days of ridiculously over-stuffed, thick moppy hairpieces that can are blown away with the slightest gust of wind.  Those dreaded bad hairpieces days are long gone now, although unfortunately many hair replacement centers don't keep up with the technological advances available to them today.
With The Hair Clinic's exclusive Non Surgical Hair Transplant, there will be no embarrassing dashes to the bathroom to adjust your hairpiece after a night's sleep.  Whether you're in a long-term relationship or just having fun playing the field, no one will ever suspect its not your very own lusciously growing hair!  When people ask you, what you did do to look so hot; just say it's a new attitude.  You will have finally chosen to live your life with confidence & joie de vivre! The spring in your step & glow on your face are just some of the side-effects of The Hair Clinic's  amazing Non Surgical Hair Transplant technique.
Enjoy yourself! Go on a roller coaster, walk in a storm, & hang upside down from a hang-glider. Your new hair is part of you, & it will stay put whether you're engaging in intense physical activity, working out or enjoying an intimate evening with a loved one tugging & pulling passionately at your hair. Whether your idea of a fun time is a loud rave downtown or a quiet evening in bed with a good book, your gorgeous new hair will fill you with self-assurance, and dare we say, just a little more self love!
The Hair Clinic is located in downtown Montreal and is easily accessible by car or public transportation.  Montreal's unique Hair Clinic has been offering the finest quality hair replacement & human hair pieces for over 20 years.  You can be totally confident putting yourself in the hands of a team of utmost professionals who truly care about you & your appearance!
The Hair Clinic has extensive experience in making your hair look its best with our exclusive human hair compliments, hair pieces, Non Surgical Hair Micro Graft & Non Surgical Hair Transplant, which make you look your absolute best.  The Hair Clinic fully understands that hair loss can be a traumatic experience, and unlike other center we are neither here to exploit you or take advantage of you.  We are truly here to help you find a viable alternative to hair loss treatments, surgical transplants or being condemned to wearing a baseball cap for the rest of your life.  Our caring professional hair replacement associates are both supportive and knowledgeable. They will do their best to make you feel comfortable, with free private consultations and absolutely no obligation service.  We really feel privileged in helping you restore the hair that nature has denied you, but that you've always dreamed of having.
The Hair Clinic's highly trained staff is qualified to assist you with all types of hair loss, including male pattern baldness or alopecia androgenetica; as well as hair loss due to alopecia areata, alopecia totalis, alopecia universalis, as well as traction alopecia or tricotillomania.
Many dermatologists, plastic surgeons, family practitioners, hair stylist & barbers refer their patients/clients to The Hair Clinic, for the most natural solutions to their hair loss problems.
Renowned for its personalized and unparalleled service, The Hair Clinic Montreal carries the largest selection of hair replacement alternatives & hair pieces in the Province of Quebec, at the absolute best prices!
The Hair Clinic's Hair Restoration Center is the premier center for hair replacement for men in Montreal.  Offering you a wide variety of non surgical hair replacement methods, featuring the Non Surgical Hair Transplant & including top quality hair pieces made with the finest quality human Indian or European hair.
Although The Hair Clinic does indeed offer a wide variety of hair replacement systems and hairpieces, our main focus for men losing their hair are The Non Surgical Hair Micro Graft & The Non Surgical Hair Transplant.
Bargain hair pieces for men are knotted in clumps of 4 to 6 hairs. This results in an unnatural hair replacement system which is most difficult to style. Furthermore, the lower grade hair used in cheap hairpieces is dull and lack luster, with a reduced longevity.
HOT hair is COOL | A bad hairpiece NOT !
It's a misplaced economy to invest in a low quality hairpiece, which fits poorly, looks ratty & tangles easily. You're better off wearing a baseball cap than a bad hairpiece! Do yourself a favor and don't settle for low quality hairpieces.
At The Hair Clinic, we'll help you to stop hiding under that baseball cap, which has truly become the uniform of guys with hair loss issues. Wouldn't you rather live your life with passion & flair, fearlessly seizing each day at your fullest potential?  Book an appointment today for your free, absolutely no pressure & no obligation consultation with our experienced hair loss consultants.  Beautiful hair and a new, better looking you is just within reach!
At The Hair Clinic, your privacy is assured with 5 private consultation rooms, where your new hair is cut in several phases utilizing revolutionary new geometric techniques for perfect integration & all the latest hairstyles.
The Hair Clinic is simply the finest Hair Restoration & Hair Replacement Center in Montreal!  Call for your free, no pressure & absolutely no obligation consultation.  We're looking forward to making a new man out of you 🙂
Hot Hair is so Cool but so is a $100 Discount Coupon on your first non-surgical Hair Restoration system for men from The Montreal Hair Replacement Center at The Hair Clinic on Crescent Street. We virtually give you back your hair !
During your appointment, you'll get to meet a guy sporting one of our extraordinary Fusion Bonded Hair Replacement Units. You'll be able to see, touch & feel for yourself how amazingly natural & totally undetectable The Montreal Hair Clinic's Non Surgical Hair Systems for Men truly are.
You'll also be able to feel the guy's head & realize that there's virtually nothing you can feel to give it away. A testimonial to the extraordinary quality of our hair replacement units, to the excellent execution in matching the client's hair, to the perfect integration into the client's hair as well as to the exquisitely natural front hairline of The Hair Clinic's Non Surgical Hair Replacement Systems for Men .
Call 514.848.6185 for your free, absolutely no obligation, laid back hair consultation, & see for yourself what hair perfection looks like!